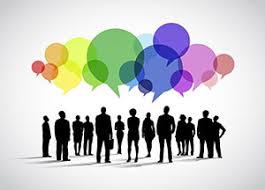 Council held a public meeting on June 3, 2019 to solicit feedback on the planning process.
Although most peope are not interested in the process, when a zoning change comes up for consideration, it can become a real issue for citizens. The planning department provided some good reseach on what other municipalities are doing. The feedback to Council has been to notify as many citizens as possible as early as possible for planning changes. Keep citizens informed and listen to them before issuing recommendations.
Here is a summary of some key recommendations:
Option 1 – Sign Posting of the public meeting and the public open house in addition to existing notification methods.
Option 2 – Public Open House for all applications and a written summary report on the open house provided to the Town.
Options 3/4 – Radio Ads & TV Message Boards for special planning and development projects that affect the broader community.
Option 5 – Planning opinion report and recommendations after the Statutory Public Meeting. Advisory Committees required to submit their recommendations.
Option 6 – Convene the Statutory Public Meeting no later than 30 days before the end of the respective Planning Act timelines.
CTA Director Dennis Nabieszko provided his feedback to Council as a private citizen. You can read his feedback here:
Additional information can be found here: