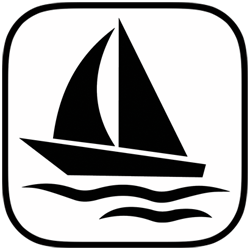 Imagine a retired couple moving to Cobourg from North Bay with a passion for curling only to find that not only are Cobourg rinks fully booked, but prime time is given to visiting teams from Bowmanville and Oshawa. These visitors are considered by the town to be "tourists" and especially desirable for preferential treatment.
This same couple meets new friends and forms a team for next year and makes a formal application, only to find that there is a long list of residents waiting to play. Out-of-town people have first priority.
This couple is absolutely dumbfounded and furious. How can a Town Council treat its own residents with so little respect?
Our Cobourg Marina has the same policy. There are almost 70 boat slips reserved for visitors.
This is unheard of in the boating world. Some marinas hold a handful of visitor docks, and many marinas have none. My experience is most marinas try very hard to accommodate their own residents.
The justification, according to Dean Hustwick's agenda (Director of Parks and Rec) is Tourist money. Dean does not tell you (nor does Councillor Brian Darling who is the Parks and Rec Coordinator):
The number of extra staff hired to handle the needs of daily boaters (staff costs at the Marina had gone up 43% in a 3 year period). The number of Cobourg boaters leaving Cobourg to find a dock in Belleville and other communities and spending their money every weekend in those communities. Tourist money in reverse!
This is exactly what happens when a local Council moves from good government to Cobourg's new buzz word of "revenue generation" Look at your property taxes, Cobourg does not have a revenue problem; we have a spending problem. Be careful when every decision made has "money" as the first priority. Do residents really want to "exploit" our beach and other resources? Tourism must stop when Council takes facilities away from residents.
If you are looking for a slip at the Cobourg Marina, please contact me at  tedwill33@gmail.com