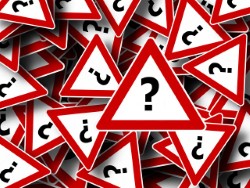 We still want to ask the Candidates questions about where they stand on key issues. We can't ask them about every issue but we can create a few key questions about the important issues.
We do want to know what Cobourg citizens think the top issues are. Please send your questions to questions@cobourgtaxpayers by August 31, 2018. We will consolidate and ask the candidates the questions about the issues that are most concerning to citizens.
Candidates' responses will be posted on our website.
More information about each candidate can be found here:
Town of Cobourg Elections Page