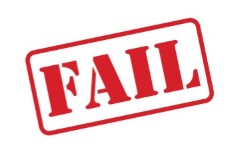 On April 30, 2018, Council voted five to two in favour of a rezoning that allows for a school in New Amherst. Councillors Forrest Rowden and Suzanne Seguin were the only Councillors who truly represented the public by voting against the rezoning.
Councillor Seguin quoted from the Municipal Act:
"It is the role of council to represent the public and to consider the well-being and interests of the municipality."
Mayor Gil Brocanier, Deputy Mayor Henderson, and Councillors Aaron Burchat, Brian Darling. Debra McCarthy failed to represent the public and to fully consider the well-being and interests of New Amherst residents.
There was a lack of accountability of these five Councillors. The Transparency and Accountability Policy states:
"Accountability shall mean the principle that the Town of Cobourg is obligated to demonstrate and take responsibility for its actions, decisions and policies and that it is answerable to the citizens of the Town of Cobourg".
What is most troubling is the Director of Planning's report on the rezoning. It does not give a balanced portrayal of the resident concerns versus the developer's wishes. Five Councillors have accepted Planning's report as written. They should be representing the citizens by asking questions and challenging the validity of the report. They should not be colluding with New Amherst.
David Hughes talks about collusion in his podcasts that can be found here:
Straightspeak Commentaries
May 2, 2018 – "David was a consequence for Goliath"

The full details can be found here: