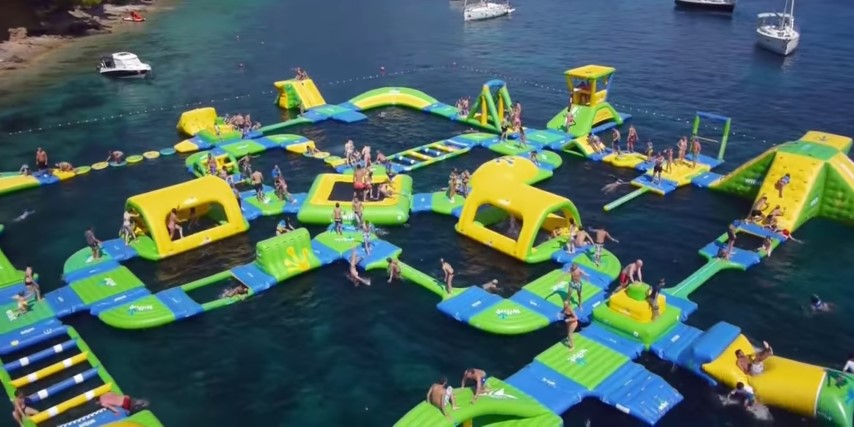 The water playground was approved April 9, 2018 at the regular council meeting.
These members of council supported the motion:
Mayor Gil Brocanier
Councillor Aaron Burchat
Councillor Brian Darling
Councillor Forrest Rowden
These members of council voted against the motion:
Deputy Mayor John Henderson
Councillor Debra McCarthy
Councillor Suzanne Seguin
The Cobourg Taxpayers Association (CTA) and President Lydia Smith received copies of 27 Emails sent from the public to  waterfront@cobourg.ca. Three were in favour of the water playground. Tweny-four were against.
A seasoned political observer had these additional comments to offer:
"Out of all the debates I have followed at Council in the past four years, yesterday's was the best display of democracy in action. Ignoring the outcome, the quality of the arguments each member of council made certainly shaped my thoughts on who is worthy of consideration in the upcoming election".
A more comprehensive summary can be found on John Draper's site:
Water Park approved in close vote
In terms of accountability and transparency, we have some areas of concern:
We are concerned that the Town is not following its own Public Engagement Policy. The public was not asked for their input early enough in the process
Consultants were hired to formulate a comprehensive Waterfront Plan and we are still waiting for the final report. This plan has not yet been approved – so what's the hurry with the water playground?
Thank you for your continuing support. We extend a warm welcome to our new supporters.