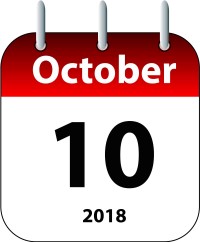 The Cobourg Taxpayers Association issued a news release today:
Although it's a year away, the Cobourg Taxpayers Association announced today that it will hold an all candidates evening for the 2018 Cobourg council municipal election.
The 2018 Municipal election will be held on Monday October 22, 2018.
The all candidates event will be held on Wednesday, October 10, 2018 starting at 7:00 p.m. in the Ballroom at Cobourg's Best Western Plus Inn and Convention Centre.
CTA President Lydia Smith said it's important to increase the public's awareness of municipal issues, to build a better understanding of who the candidates are and where they stand on the issues facing Cobourg and to motivate eligible voters to cast their votes.