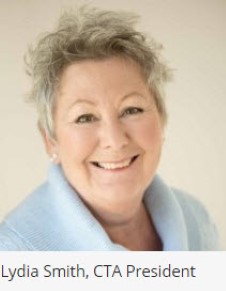 Today on September 15, 2015, we launched the Cobourg Taxpayers Association.
The Cobourg Taxpayers Association (CTA) is a non-partisan, not-for-profit corporation that will advocate for the municipal taxpayer. Our primary goal is to focus on waste because we believe that cutting waste could translate into cuts to our taxes. We also want to see a municipal council and town staff who are more responsive to the needs of their citizens and businesses.
Our mission is to watch, gather, analyze and report information to the general public and to make recommendations to town council and staff.
The Cobourg Taxpayers Association will uncover and expose weaknesses in municipal administration that cost everyone money. We intend to investigate and report on situations that appear to be conflicts of interest or that show favoritism towards special interest groups.
The Cobourg Taxpayers Association brings experience from industry, corporations, small business, associations and government.
We know that taxes are a fact of life; a necessity for the protection of people and property, for the delivery of safe drinking water, for maintaining our streets and other important municipal services. We think these services must be undertaken with a new attitude. We want to see a culture of accountability that will seek to eliminate waste and bring down property tax levels because high taxes act as barriers to economic growth and an inviting business climate.
The Cobourg Taxpayers Association has concerns and questions about several key issues that affect Cobourg taxpayers. Two of them include increased municipal staffing levels and salaries, and Town of Cobourg Holdings Inc.
With respect to staffing levels and salaries, during the 4 year term of the previous council, Cobourg's population has remained relatively unchanged. So we wonder why:
Total number of Town staff jumped from 266 to 325 with total payroll increasing by just over 30%
The number of Town staff earning over $100,000. almost doubled from 18 to 31
The total municipal portion of property tax levies grew by over 13%.
With respect to the Town of Cobourg Holdings Inc.:
Mayor Brocanier, by virtue of his office, sits as Chair of Town of Cobourg Holdings Inc.
This company, also known as Holdco, is a parent company of several subsidiaries that deliver electricity, water treatment, and internet/fibre-optic services.
We wonder why Holdco provides no financial disclosure to the public even though it is 99.9% owned by the Town of Cobourg, (and therefore its citizens).
Why does the Mayor excuse this by continuing to say that it is a private company?
We will ask the hard questions (and not stop asking until we get answers).
The Cobourg Taxpayers Group welcomes citizen involvement. We hope that people will talk to us about their concerns and consider becoming supporters. We also hope they will provide us with any information that can help us eliminate waste or improve efficiency in order to reduce everyone's taxes.
We invite Cobourg citizens to sign up as a supporter and receive our email updates.